UKRAINE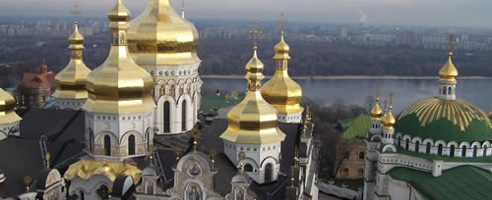 Territory and Population
Occupying an area of ​​603,700 km², Ukraine is the second largest country in Europe after Russia.
At the gates of the European Union on one side and close to the Russian Federation on the other, the location of Ukraine is strategic. This position also strongly influences the political direction of the country that exists since its independence in 1991.
Ukraine is mostly flat country, with vast plain of black soil (chernozem) and two mountain chains, the Carpathians - in the west of the country and the mountains of Crimea, covering the territory of peninsula in the south.
The climate of Ukraine is mostly continental with cold winters and hot summers.
Economy and Agriculture
Among the main sectors of its economy, one can distinguish heavy industry (metallurgy, aerospace, mechanical engineering, chemical industry, building industry and energy), light industry, but also, and especially, agriculture and food processing.
As in France, Ukraine has strong agricultural traditions. With its extremely fertile black soil that represents 50% of agricultural land (42 million ha in total), Ukraine confirms its today's reputation of European or even world's "wheat basket".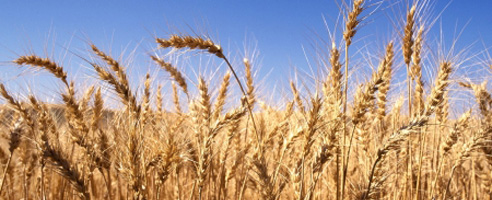 Its ports leading to the Black Sea (Odessa, Nikolaev and Illitchevsk) contribute to the strength of the exporting country. In the globalizing world of today, Ukraine becomes a full player in the market for agricultural commodities.
And yet, today Ukraine is still far from using its full potential. While producing an average of 45 million tons of grain each year (mainly winter wheat, barley, corn kernels), Ukraine could almost double its production.
The pig and poultry farming are the two booming sectors, especially through the vertical integration that takes place.
A large presence of French companies in the agriculture and food processing such as Bel, Lactalis, Bongrain, Bellows, Louis Dreyfus, Euralis, Malteurop, Champagne Cereals, AgroGeneration, Maisadour, Limagrain, Kuhn, Moreau, Lesaffre, Bonduelle, Auchan and others once again confirms the potential of this country.
Ukraine is also a country developping the vine industry in its southern part: the Crimean peninsula and the southern regions of the country. The heart of the production is definitely in the Crimea where the winemaking traditions date back to 6th century BC
Among red the most popular are: Cabernet sauvignon, Merlot, Pinot noir, Cabernet franc, Isabelle, Saperavi.
The white varieties include Chardonnay, Sauvignon, Riesling, Muscat, Aligote, Pinot blanc.
The original vines are Grecheskiyrozoviy, Teltikuruk, Odesskiy Tcherniy.
Today, Ukraine produces in average 200 million liters of wine per year with a continuous increase. Still little known in the world wine markets of Ukraine are in the local market and only 10% of the total production is for export.
However, the growing reputation of some large Ukrainian caves as Chabo, Massandra, Noviy Svet, Frantsouzskiy Boulevard, wines Guliyev suggests a dynamic development of this sector.
We hope to make you share our passion for Ukraine, its people and its culture by adapting our program to your travel needs.